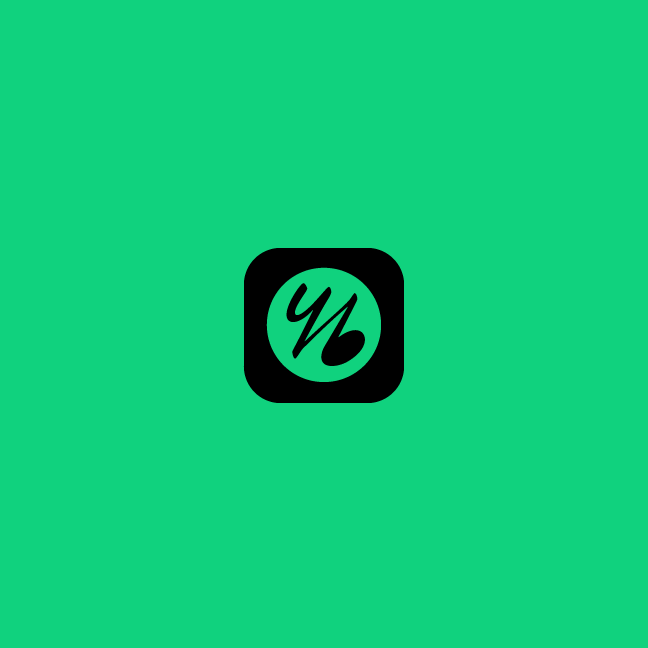 yurbuds Go
Product Design
yurbuds Go was a fitness app developed to function in harmony with the yurbuds Go Band and Go Clip, activity trackers worn on your wrist and shoe. I created the wireframes, UX, and UI. These are some highlight screens and a bit of the process in working on the app.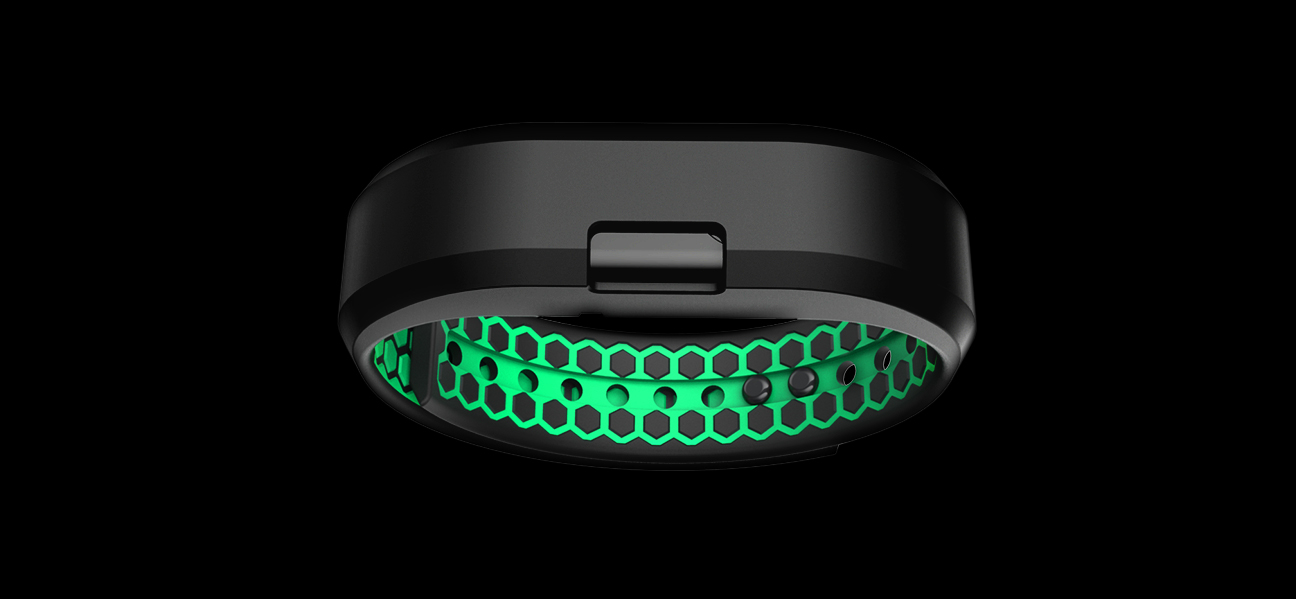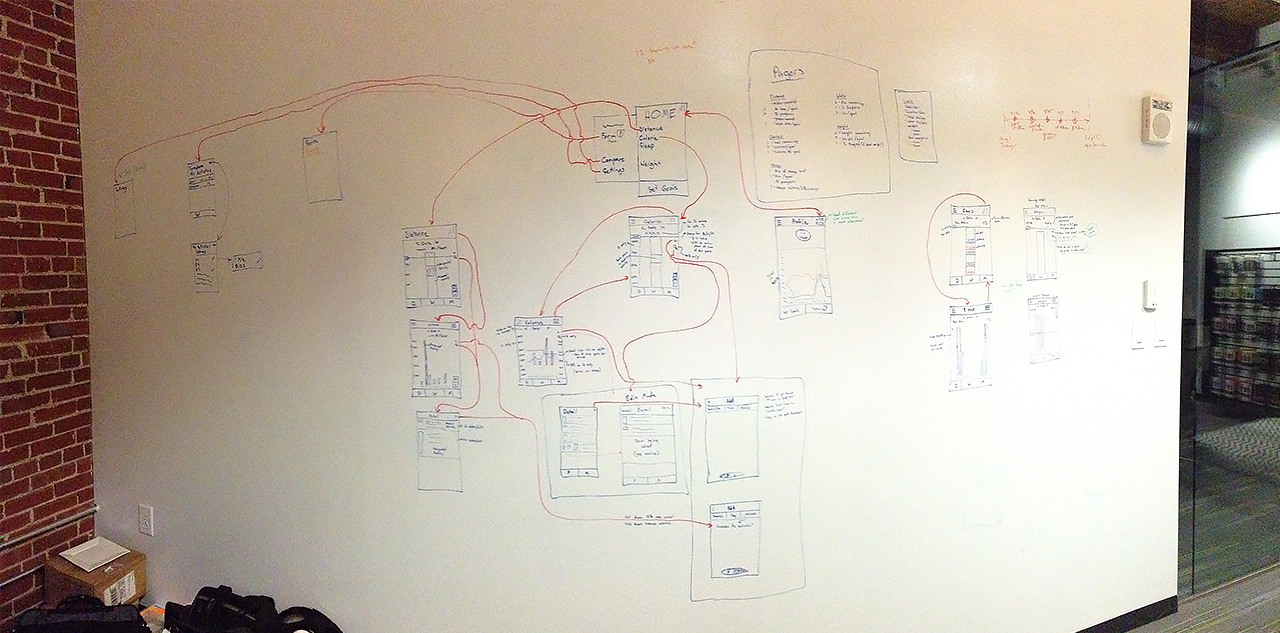 All early wireframes and iterations were done collaboratively with our development team on the conference room whiteboard. Here we ironed out task flows for the app and what features we would include to make using the app as easy as possible for the consumer.
The original dashboard used paginating for each category's stats at a glance. With all of the features however, this quickly became too overwhelming and was changed to a non-paginating dashboard with category buttons instead. An early view of the detail screen can also be seen below.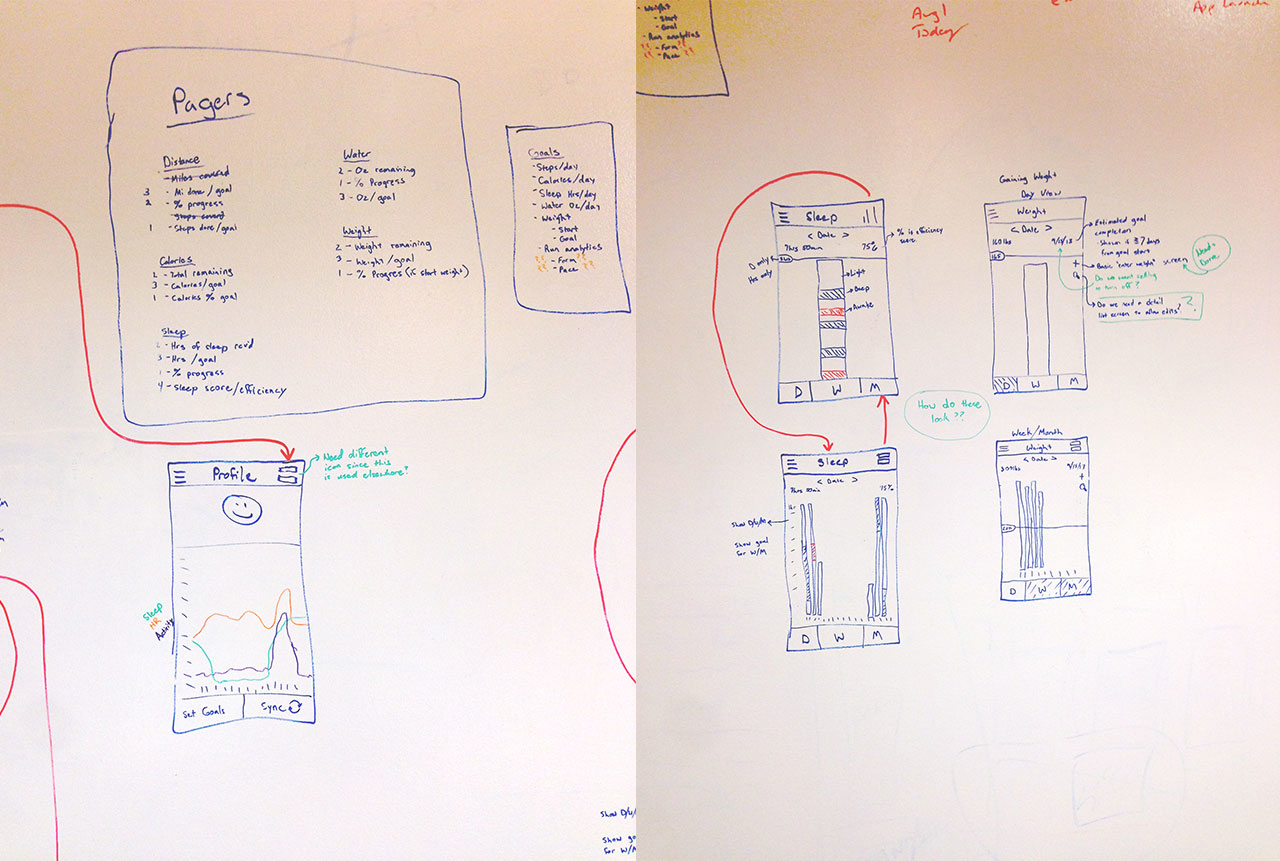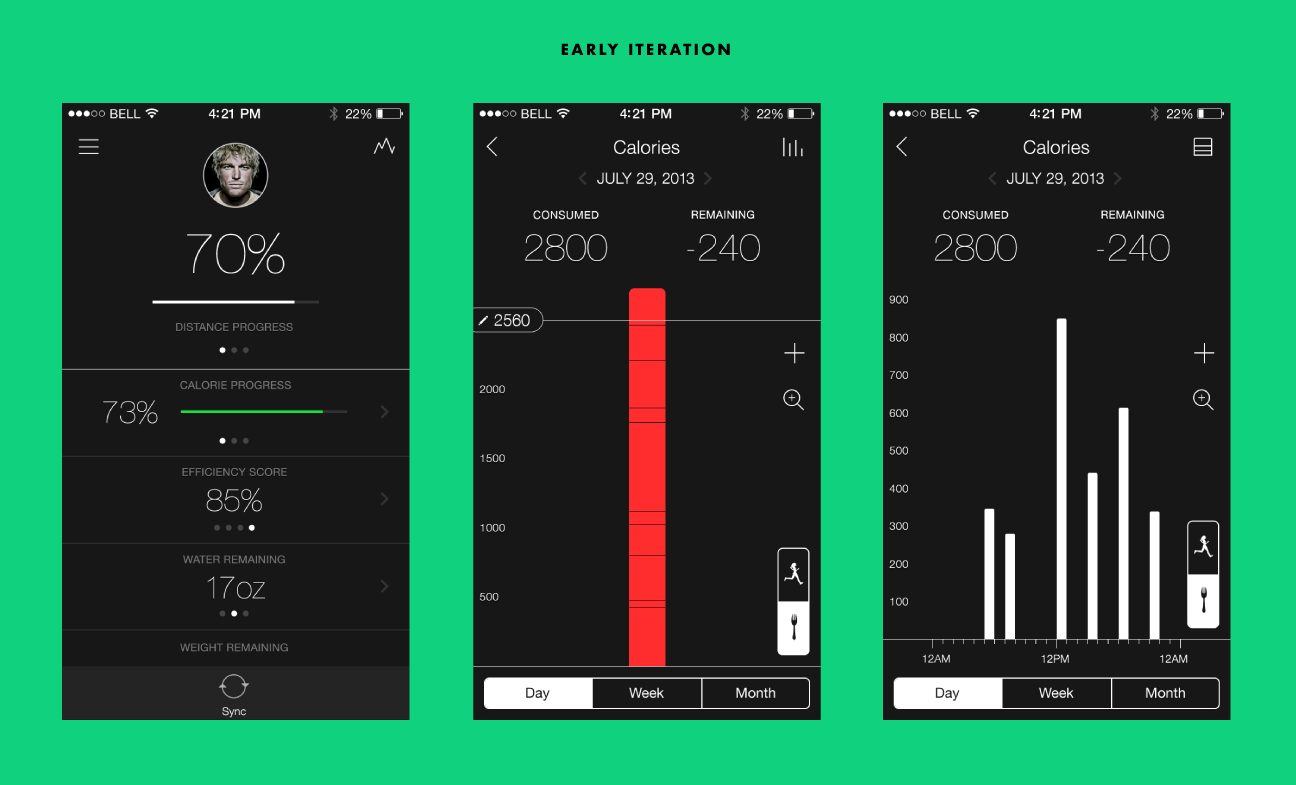 yurbuds Go made it to the shipping assets stage, but unfortunately was put aside to focus on headphones when yurbuds became acquired in 2014 by Harman.
I revisited the project after a few years since such a large chunk of time was spent on it and it was so close to completion. I wanted to take what I had learned since working on the app and revamp it, cutting fluffy features in favor of a better user experience, and redesigning it with a better UI.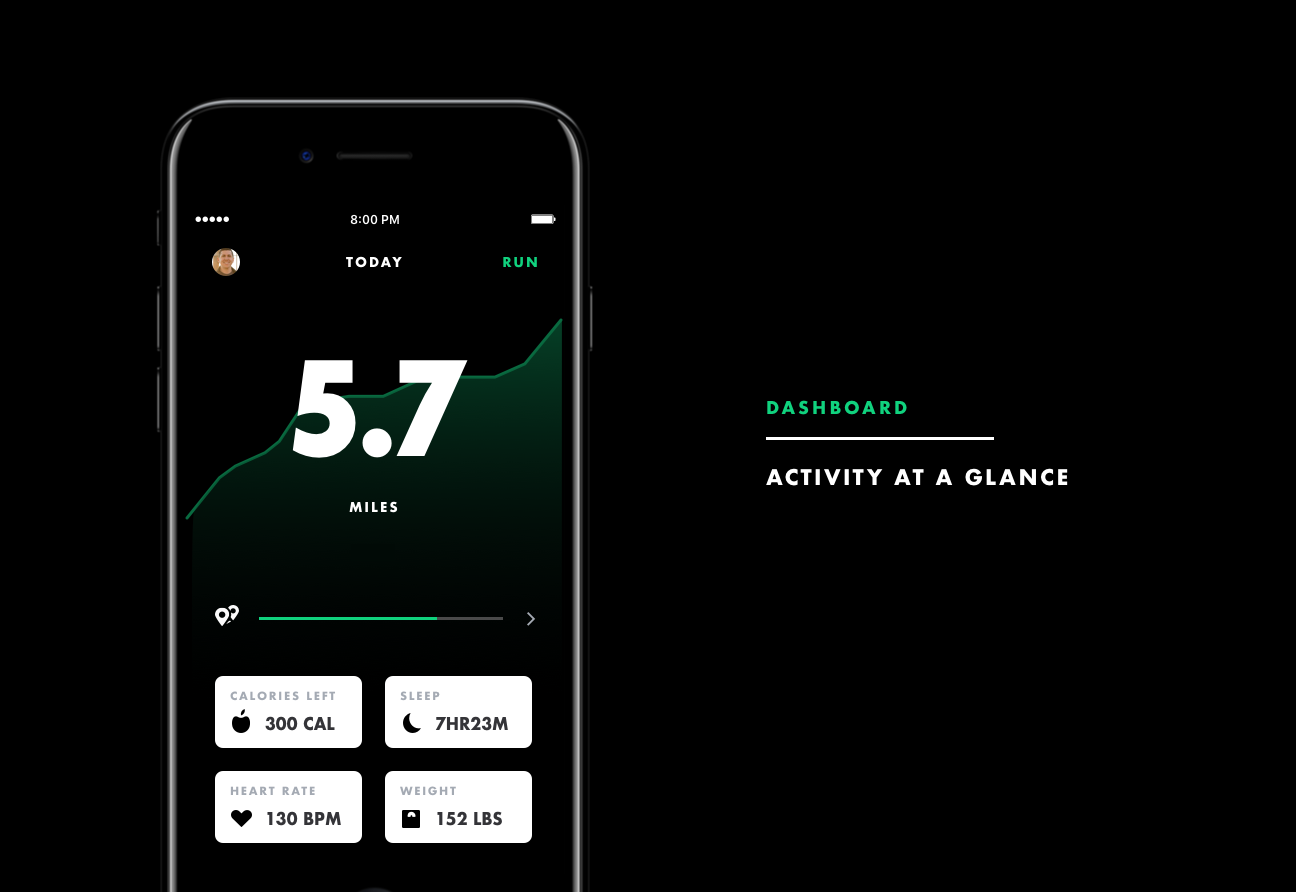 The Dashboard makes it much easier to keep track of all of the user's progress in every category. Just what they need to know right up front.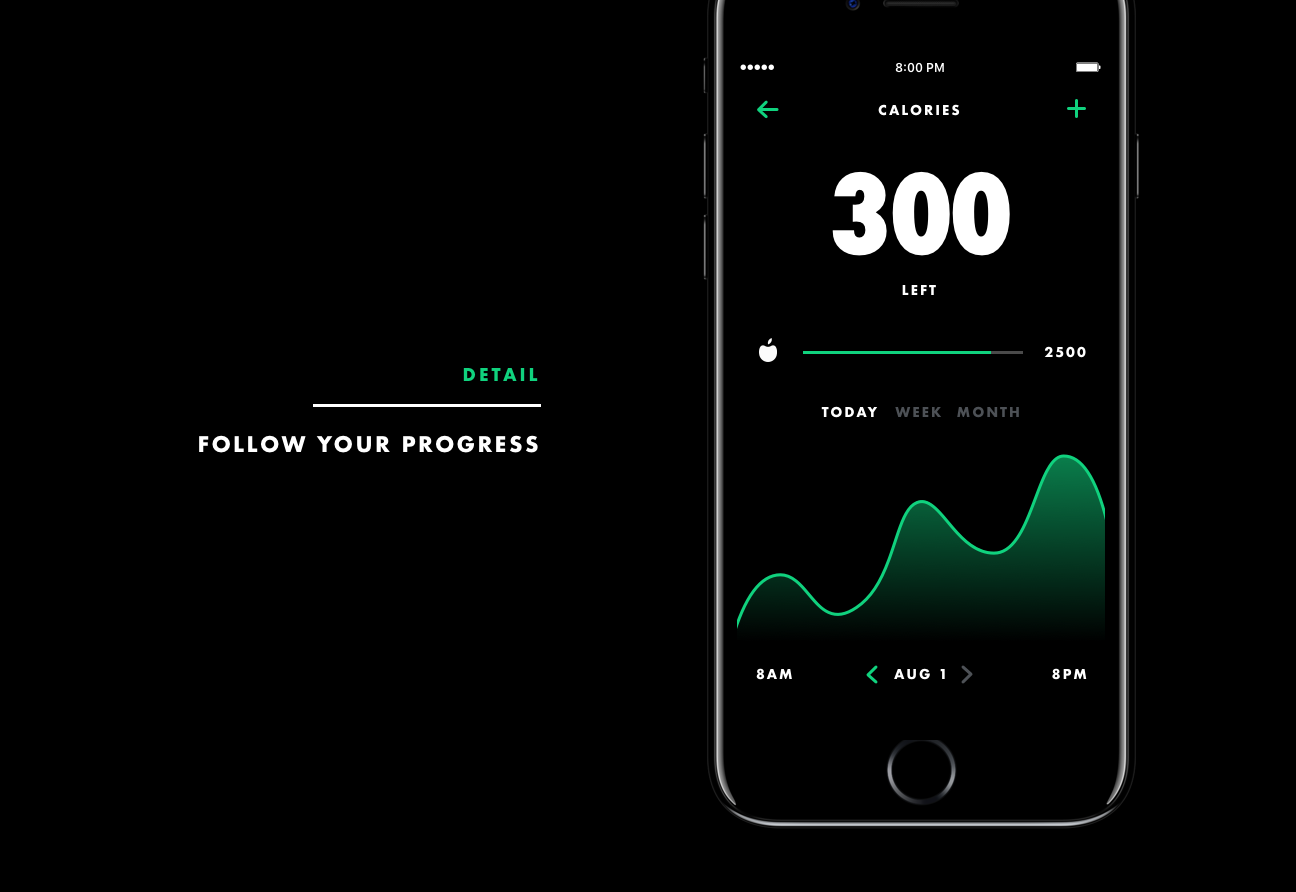 The Detail View gathers all of the user's progress into one screen. The user can easily view their progress over a certain timeframe below, with the remaining progress above. Goals can be set in the Settings menu.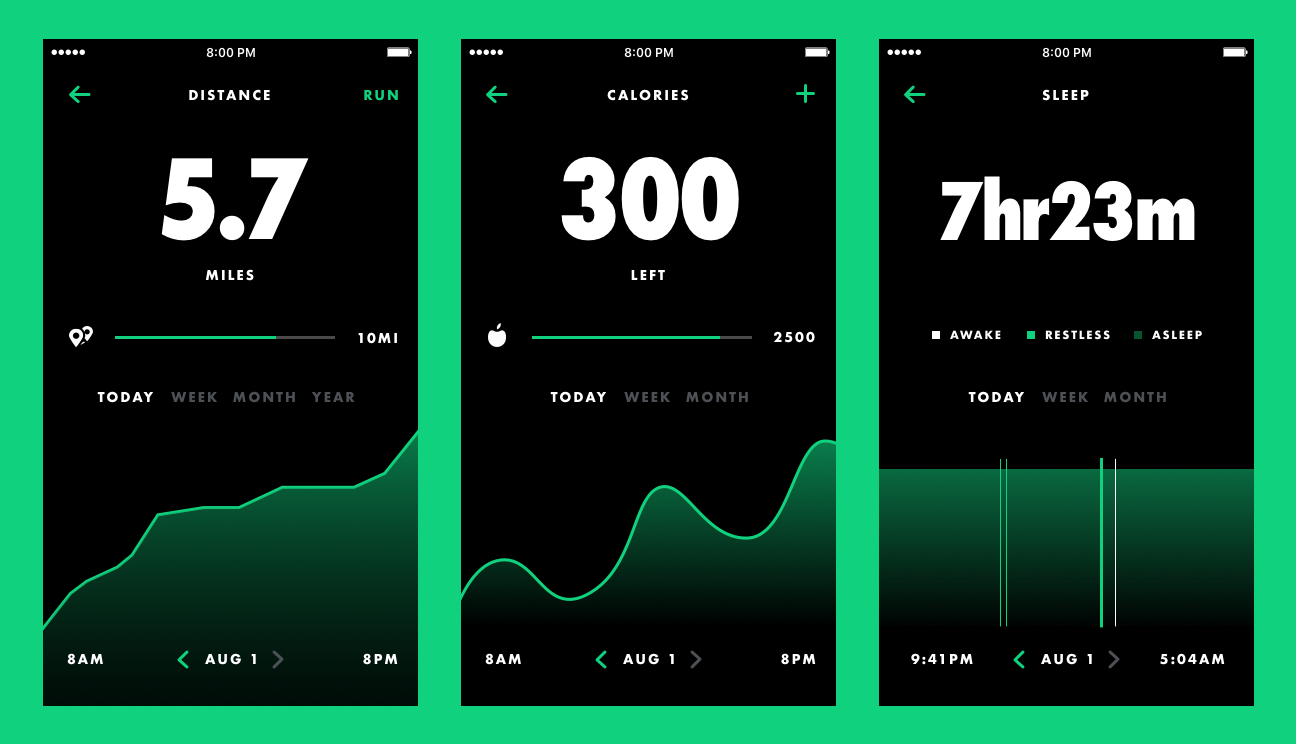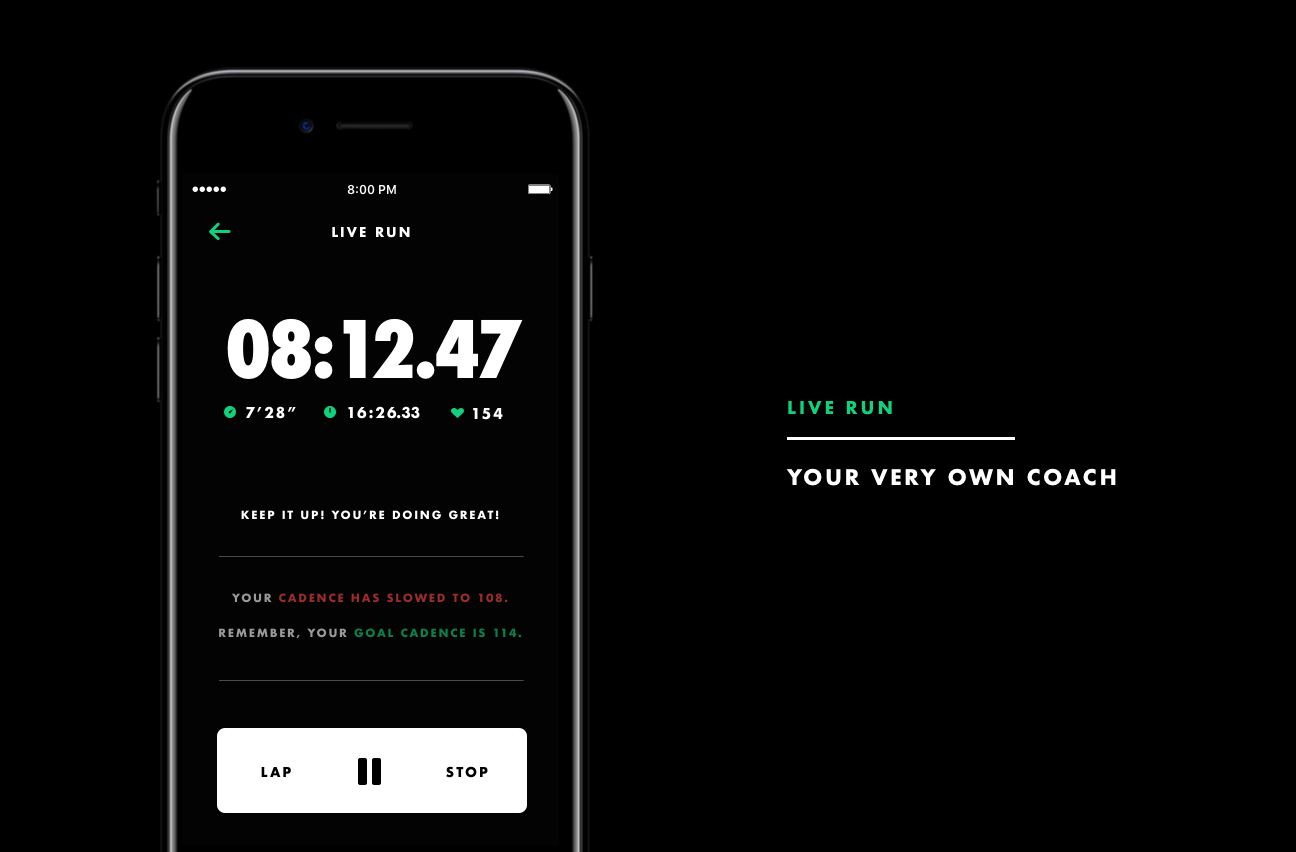 Live Run is the user's personal running partner and cheerleader. They can set goals such as Foot Strike (force), Cadence, and Step Length, and Live Run will update them in real-time via audio and visual cues to keep them on track. They can then review their stats after each run to break down their training.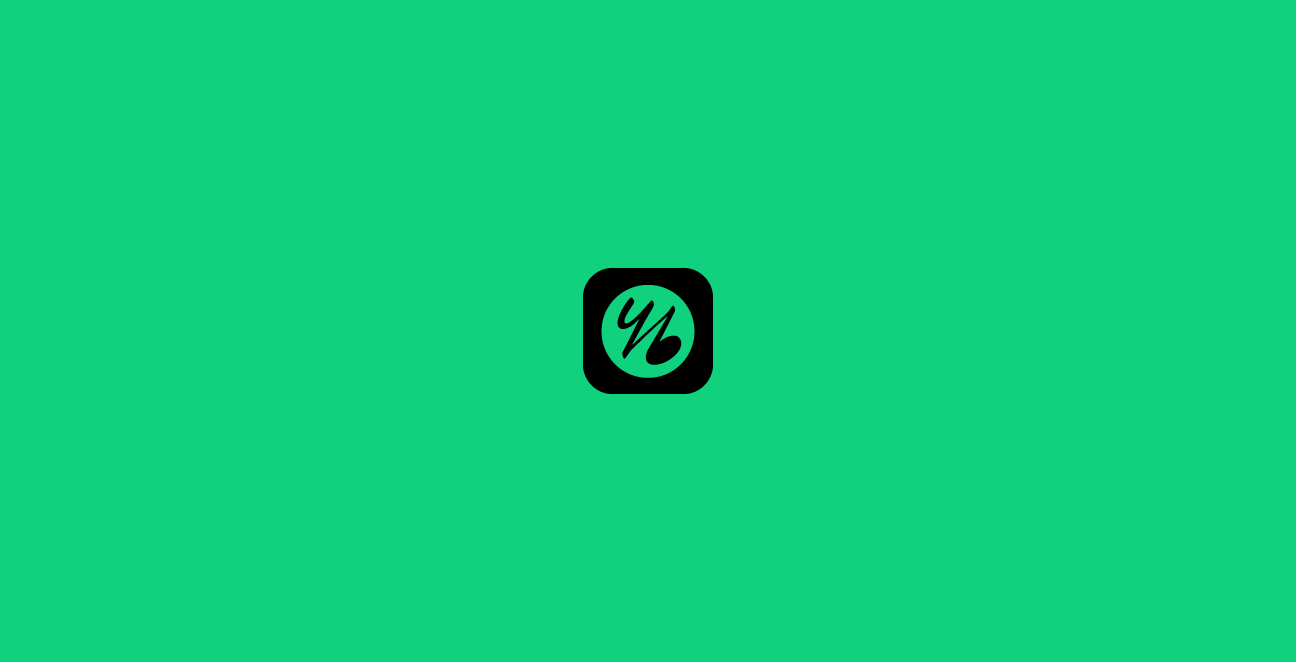 While I do wish this app had went the extra 1% further and made it to the App Store, working on yurbuds Go was a fun first dive for me into the UI/UX world.