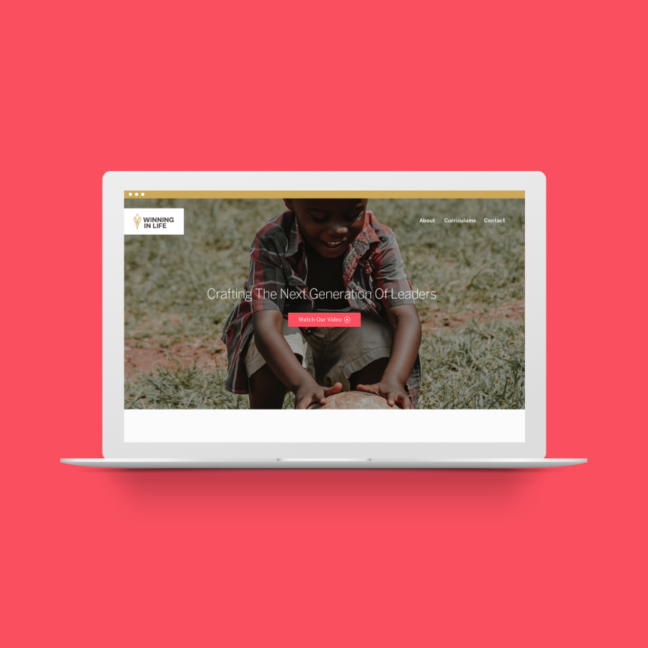 Winning In Life
The Jackie Joyner-Kersee Foundation's cornerstone program, Winning In Life, teaches the underpinnings of the skills necessary to be successful in school and in life. The curriculum teaches thirteen principles and focuses on increasing discipline, determination, self-esteem, goal setting and goal attainment. I created the wireframes and UI for both desktop and mobile.
(Images are currently temporary until project photography is finished)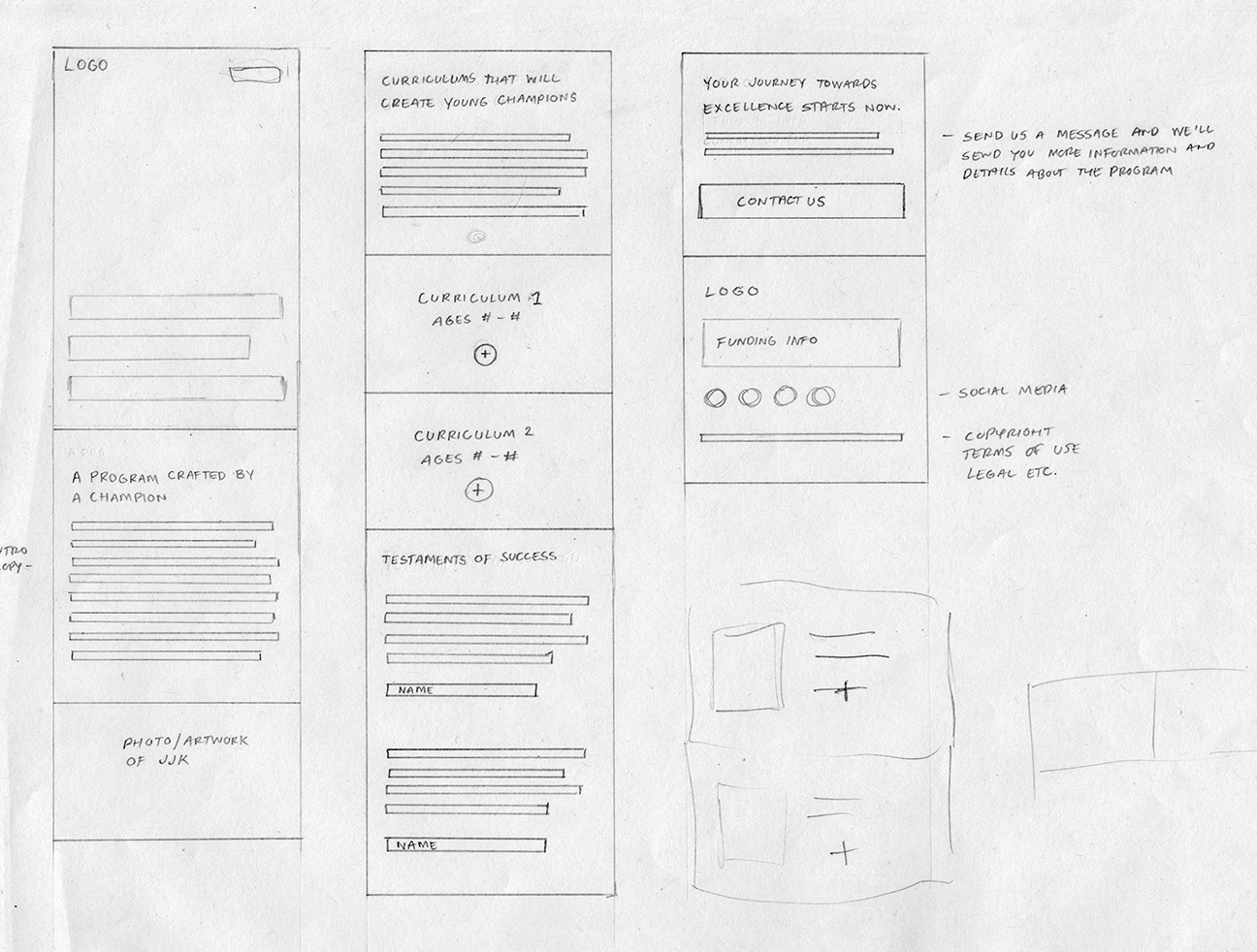 For this project, we started with mobile first and worked our way backwards to desktop, keeping the content concise and easy to digest. Since we only had to design one page and a module, it was very easy to keep things simple and with the right information hierarchy. Starting with low-fidelity sketches, we ironed the flow out quite a bit to guide the user through the page, informing them what the program is, who it's by, the curriculums, leading them to a contact form for more details.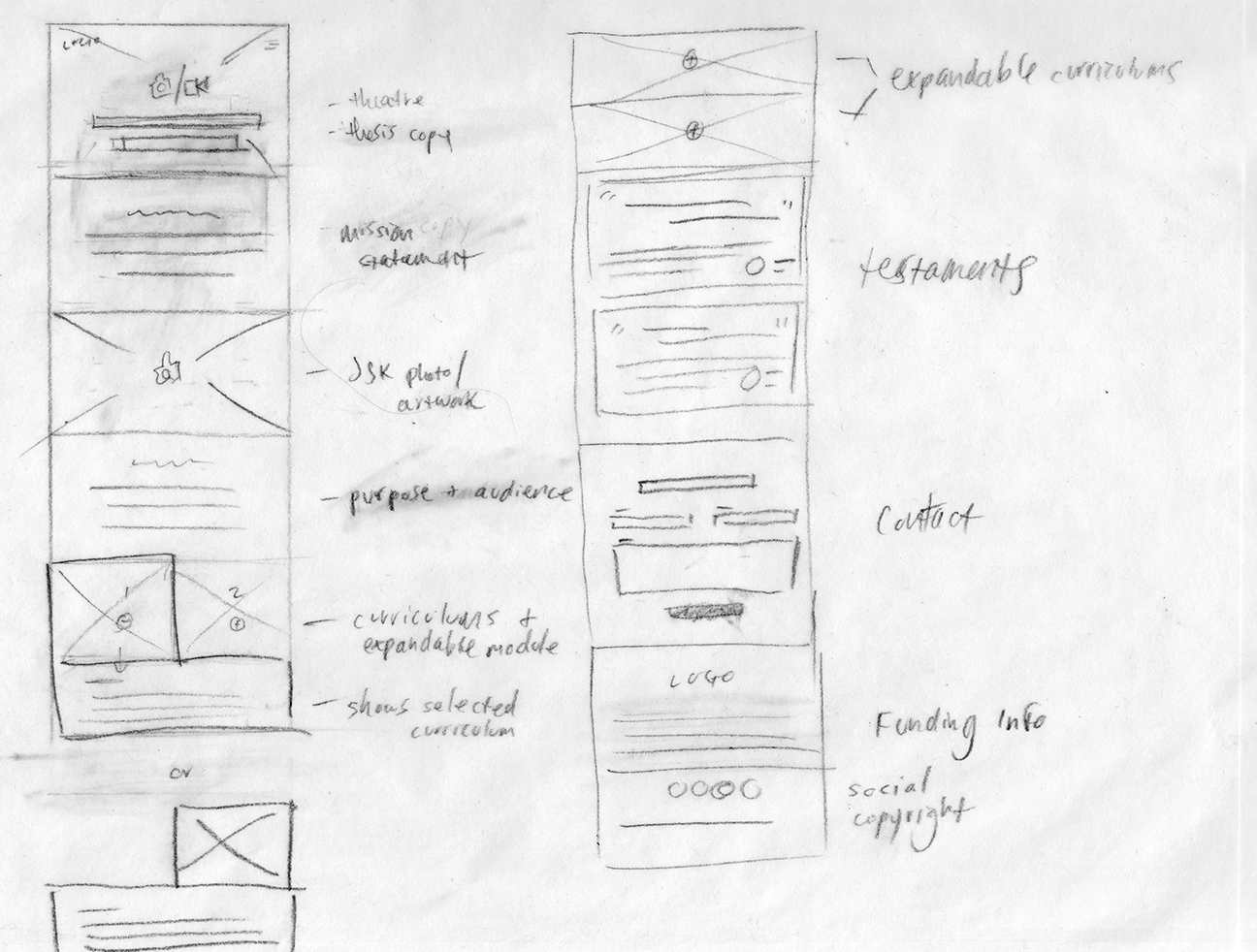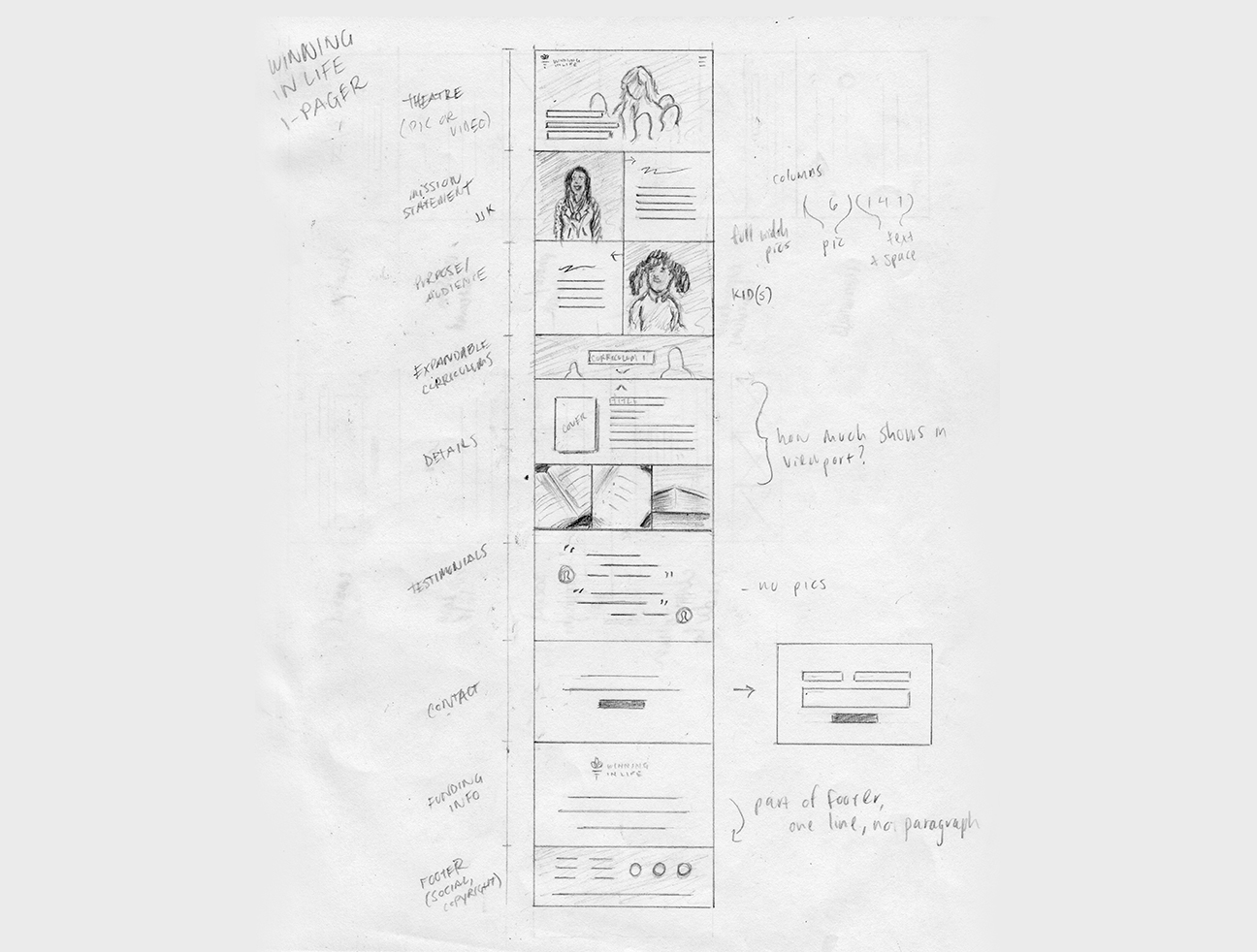 The color palette from this project stems from the Winning In Life branding, which uses colors referencing Jackie's time on the U.S.A. Olympic team, using red, white, and most notably, gold. The typography on this page highly references the typography from the curriculum workbooks that were created first, using approachable typefaces that work well in print as well as on web, at small and large sizes.
Since this project was for a non-profit organization, the budget was limited. To help with this, I worked with the development team to recycle existing code and modules from a previous project to help efficiency and get the site live faster.