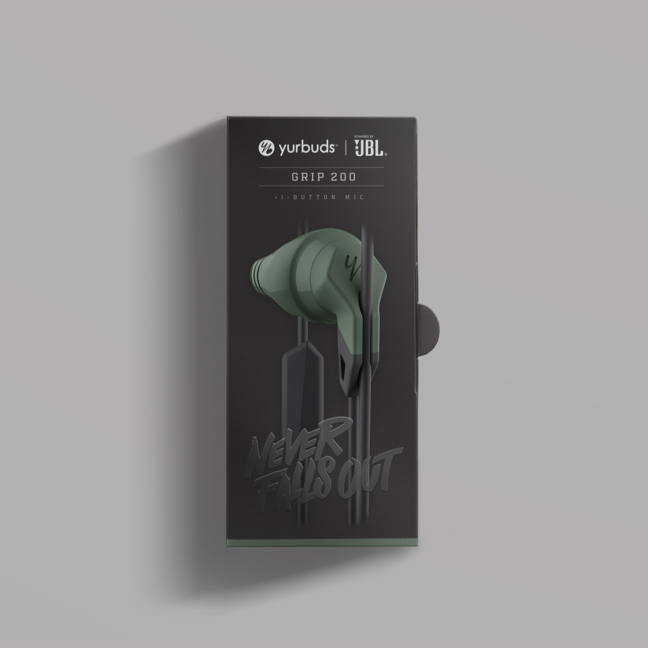 yurbuds | JBL Grip
The action sport community has gained more and more traction as years have gone by and for some brands, building honest products for this demographic has been tricky. Matching style and performance-driven design with a genuine backstory has been proven to be a complex and critical problem to solve. Yurbuds and JBL set out to create authentic earphones for action sport athletes that would not only sound amazing, but be a highly-functional asset to their sport.
I helped conduct user research for the branding, packaging, and marketing of these earphones, in addition to driving the packaging from concept to completion.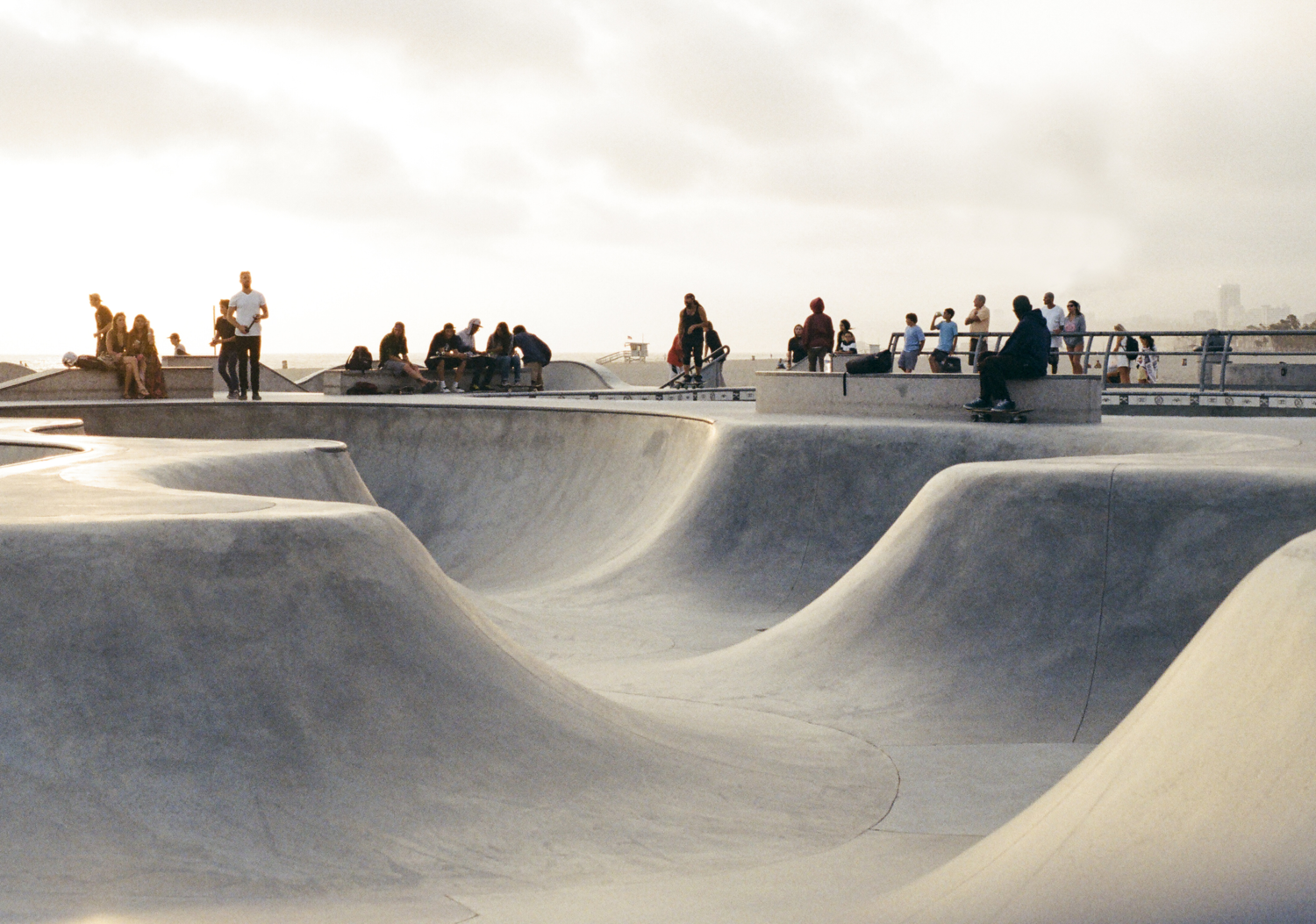 An Authentic Story
JBL has offered authentic products rich in heritage for decades. With a rapidly expanding sport headphone category, proven technology, and now yurbuds' ergonomics, authentically designing for the action sport lifestyle together could create horizontal growth and introduce a new generation to the JBL brand. Leveraging the loyal customer base of yurbuds would help JBL not be seen as unauthentic in this endeavor and truthful in its intentions of making a great product.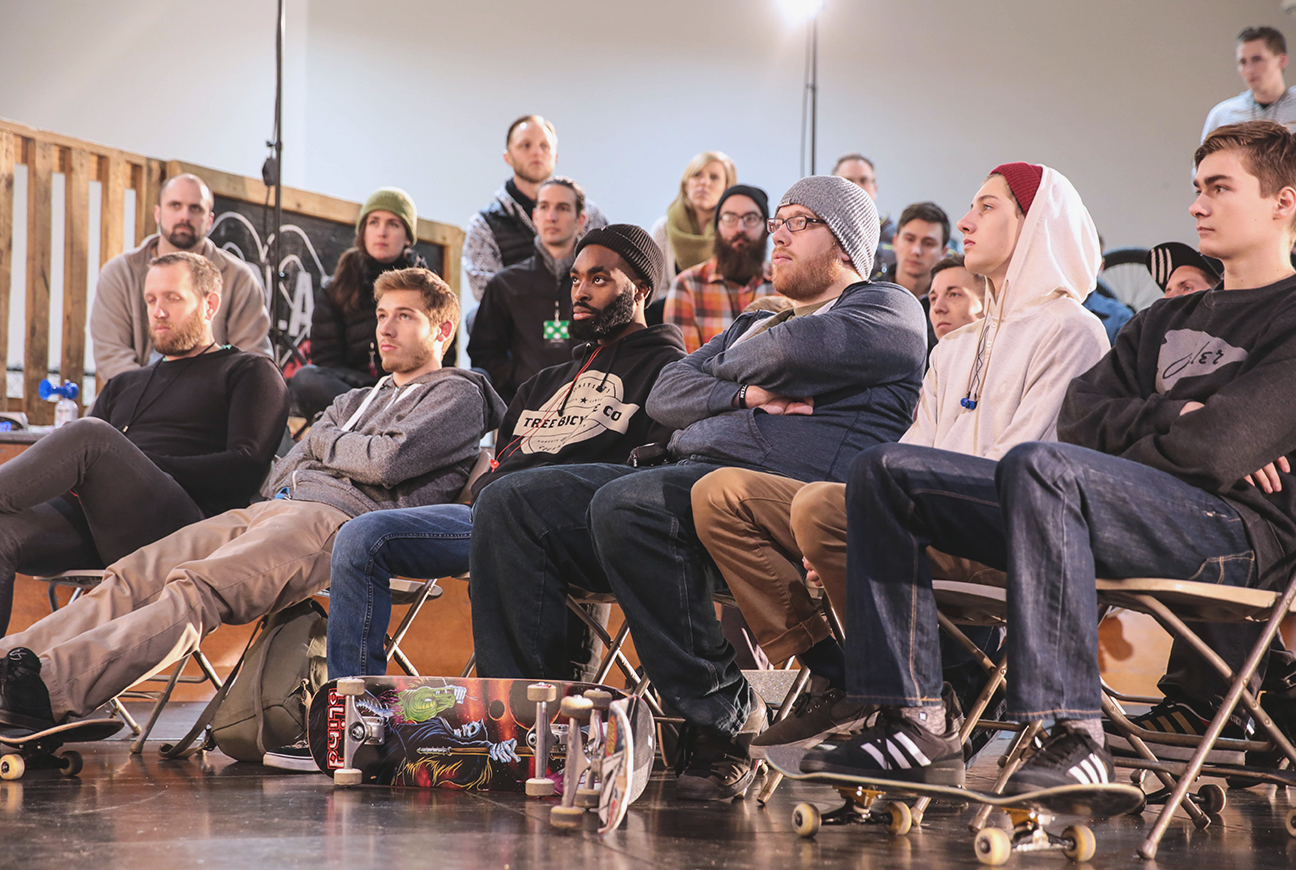 Conducting Research
To collect authentic user insights, the team traveled to skateparks around the country to interview athletes about their experience of riding with earphones. We then held a 2-day summit with up-and-coming athletes where myself and the team asked questions regarding product design, branding, aesthetics, and marketing. Finally, we followed this up with online quantitative research from participants within the target demographic.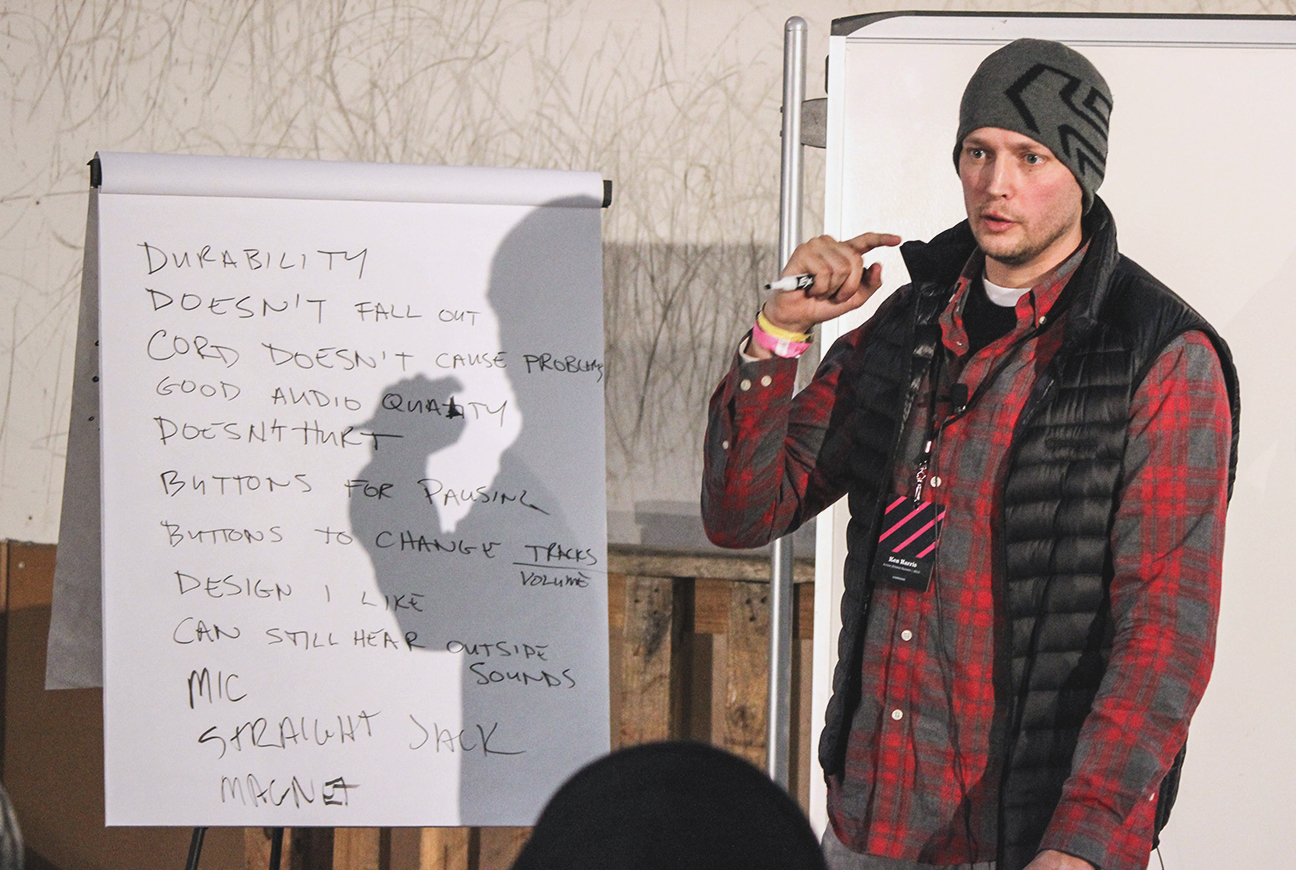 Day 1 of the Athlete Summit consisted of product feedback and what the athletes looked for in their ideal earphone.
Two major features of Grip came from this day, as athletes were looking for a better way to talk to others while riding, and also be able to hear their surroundings in potentially dangerous environments, such as in the city. These were addressed and solved with the pinch mechanism, allowing for safer 1-bud use while riding, and using non-occluding tips, allowing noise to come in while listening to audio.

Day 2 broke the athletes into groups, pairing each with either an industrial or graphic designer to collect data for marketing and brand positioning. Here I formulated questions and gathered imagery for flashcards, showing the athletes different textures, colors, packaging, typography, and existing brand styles. Eventually each athlete's preferences were brought together on the whiteboard and discussed as a whole.
From this we started to learn that most of the athletes gravitated toward cleaner design, neutral colors but with bold accents, and environmentally conscious packaging.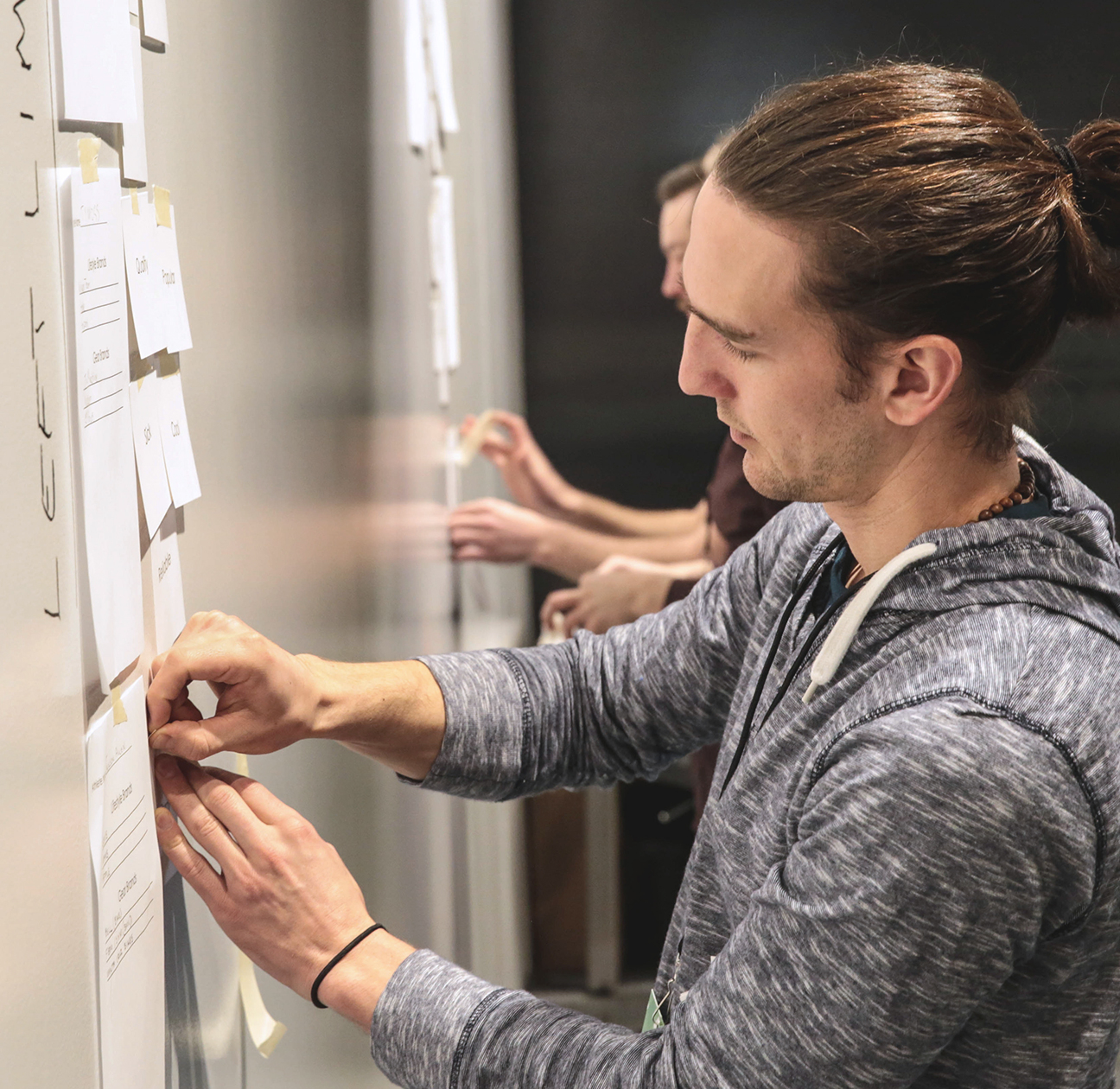 Early and crude sub-brand explorations were done by our design team to gather feedback on if using a new sub-brand was necessary to gain loyalty.
Luckily, this idea did not move forward and using yurbuds Powered by JBL was the best solution.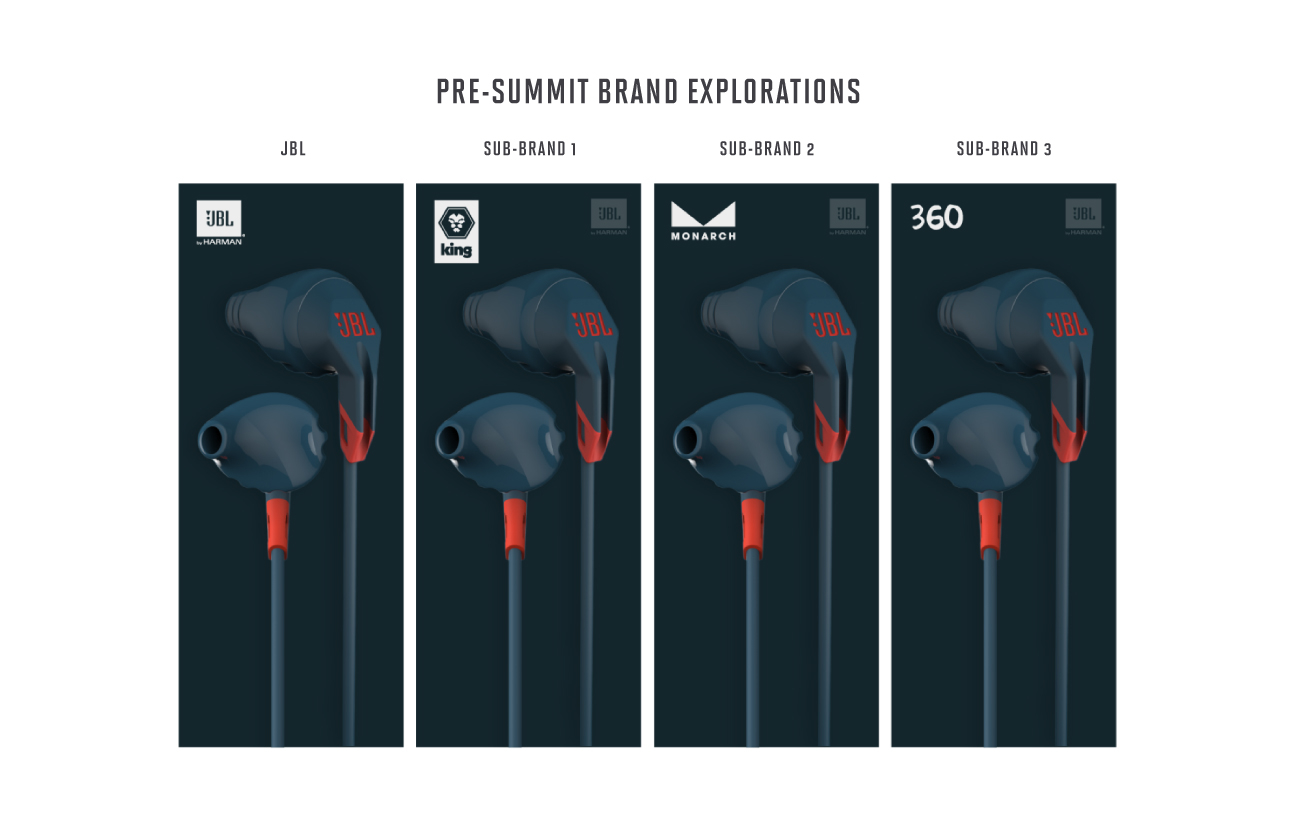 From there, we collected the quantitative data from more than 300 participants where I provided several different packaging mockups as well as questions regarding what they look for in a trusted brand and what resonated with them as a consumer, both as a brand and at the shelf level.
Here our previous insights from the Athlete Summit were further confirmed, as well as gathering new feedback on new packaging and product concepts.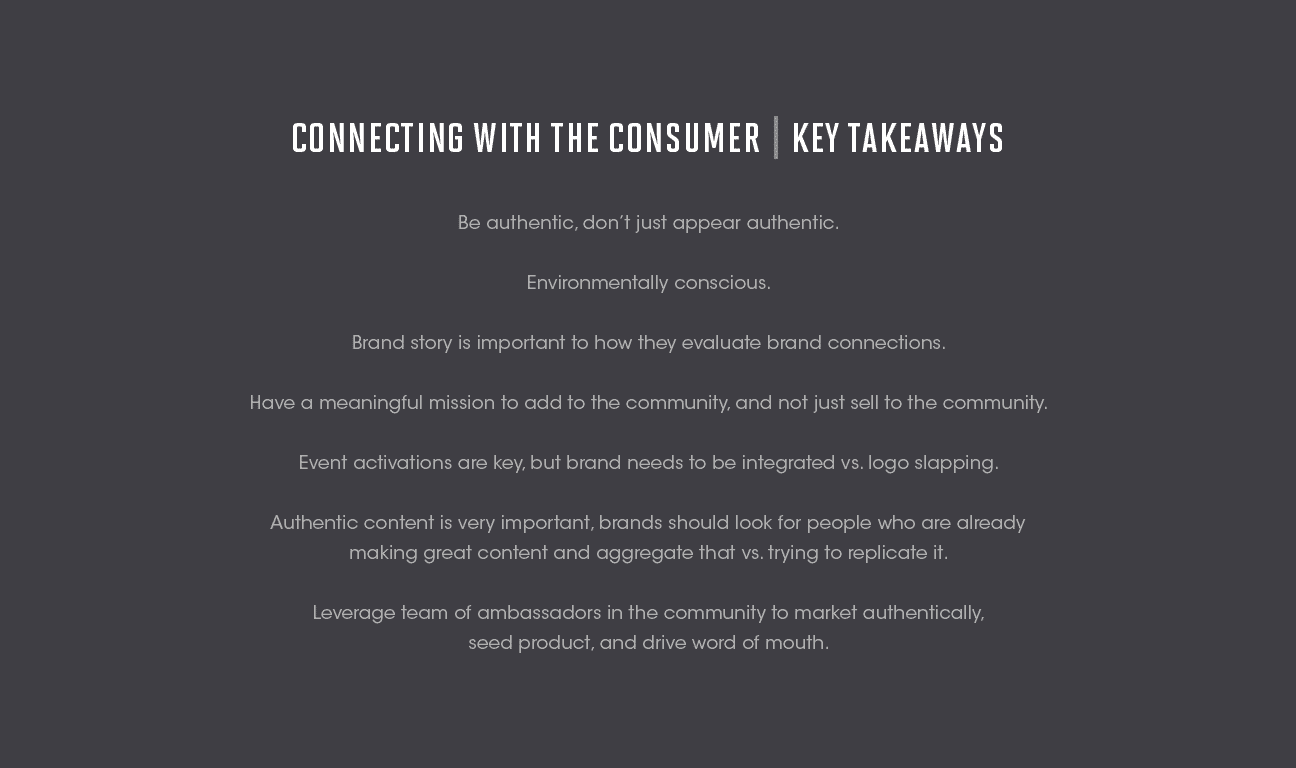 Overall, we conducted 4 studies in 3 cities with over 462 participants . These studies became an invaluable asset in solving previously unaddressed problems within this market space, and allowed the product and packaging to develop into something honest and well-received.